Dr. David A. Waters
Dr. David A. Waters is a native of Black River, a rural community near Lake Ontario in Northern New York. He majored in Molecular Biology and Biochemistry at Middlebury College, a rigorous and highly regarded liberal arts college in Middlebury, Vermont. After receiving his Bachelor's degree, Dr. Waters attended the University of Connecticut where he earned his Doctorate of Dental Medicine (DMD) in 1998. While at UConn, Dr. Waters was recognized for his work organizing his classmates to provide dental care to the homeless community in Hartford, Connecticut. Upon completion of his DMD, Dr. Waters was selected to specialize in orthodontics as a resident in a 3 year program at Vanderbilt University Medical Center. In 2001, Dr. Waters relocated to the Upstate to join a 75 year old orthodontic practice in Greenville. Early on, Dr. Waters' practice style appealed to the communities of Pickens, Easley, and Wren and his patients traveled to Greenville to see him. In 2007, he opened his own practice in Easley to better serve the Tri-County Area.
Professionally, he is a member of the American Association of Orthodontists, the American Dental Association, the Southern Association of Orthodontists, and the South Carolina Dental Association.
His patients and staff know him best for his loud and diverse taste in music, his dry sense of humor, his attention to detail, and his accessibility both during and after office hours.
Outside the office, Dr. Waters enjoys watching Duke Basketball with his son Hayden (a current Blue Devil majoring in Environmental Science), traveling to visit his daughter Shea (a Social Work student at the University of Vermont), navigating life as an empty-nester with wife Johanna, and enjoying the outdoors with sidekick Louie the Whippet.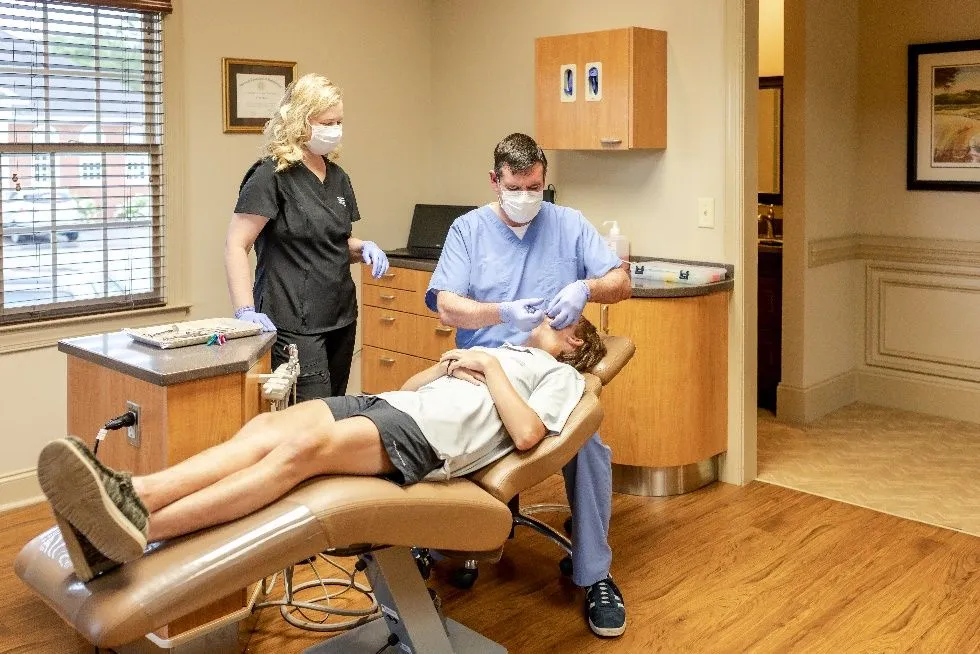 ---
JOhanna Waters
Office Manager
Johanna is a graduate of the University of Georgia (Go Dawgs!) and has been the office manager since 2007. It has always been important to her that Waters Orthodontics be conducted as a family business and the Waters children, Hayden and Shea, could often be seen at the office after school and in the summers throughout the years. Johanna enjoys building relationships with patients and their families, acts as a treatment coordinator, scheduler, and provides personalized attention to each family's insurance and financials.
Fun Facts: Johanna has known Dr. Waters since they were in the 7th grade! They were married one week before he began dental school at UConn. She has lived in 8 states and 12 cities. She hopes to be on Antique Roadshow one day.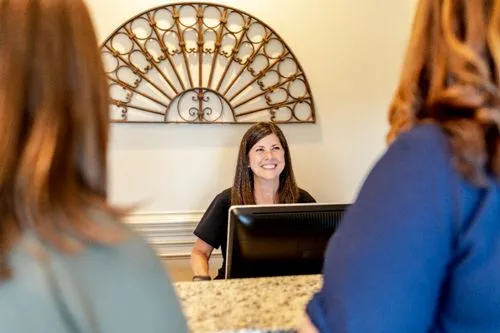 ---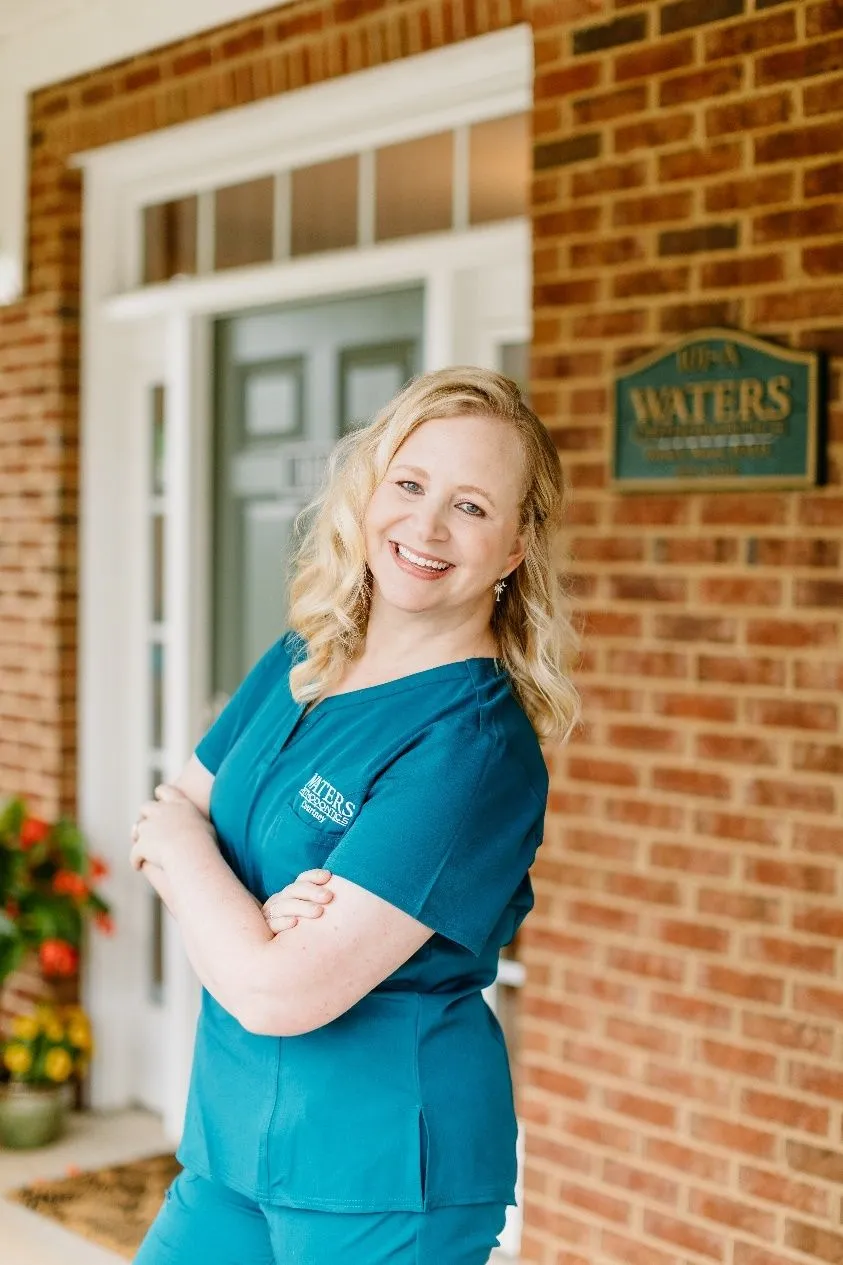 Courtney Johnson
Orthodontic Assistant
Courtney has worked with Dr. Waters since 2001 and as his orthodontic assistant since 2003! She jokes that she is like a bad penny that won't go away! In all fairness, we don't know what we would do without her. She began with Dr. Waters at the Greenville practice and helped found Waters Orthodontics in 2007. She keeps us organized and keeps the patients well informed and educated about all things braces, hygiene, and retainers. Along with assisting, she orders supplies, works in the lab, fills in at the front desk, and helps us with compliance. Outside the office, she is a longtime Dacusville resident, wife of a fireman, and mom to Ciera and Rylan.
Fun Facts: Courtney has been to Disney World 10 times! She has seen the Goonies movie over 100 times! She took tap/jazz lessons for 22 years. She has enjoyed drinking coffee since she was a toddler.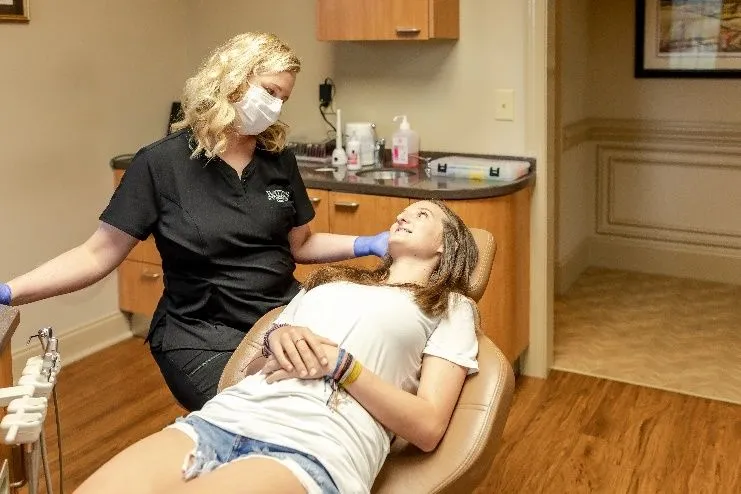 ---
Stephanie Pitt
Orthodontic Assistant
Stephanie is the newest member of Waters Orthodontics. We scooped her up after she finished dental assisting school because we liked her so much when she was our patient. Even when we knew her as a teenager, we thought she was extremely responsible, hardworking, and eager to learn. Along with assisting, she works in the lab, fills in at the front desk, and is helping launch our social media presence. Outside of the office, she is a lifelong Pickens County resident.
Fun Facts: Stephanie orders things online in her sleep (her way of sleep walking)! She's rewatched the Vampire Diaries 6 times (and counting). She may have had a viral TikTok or two.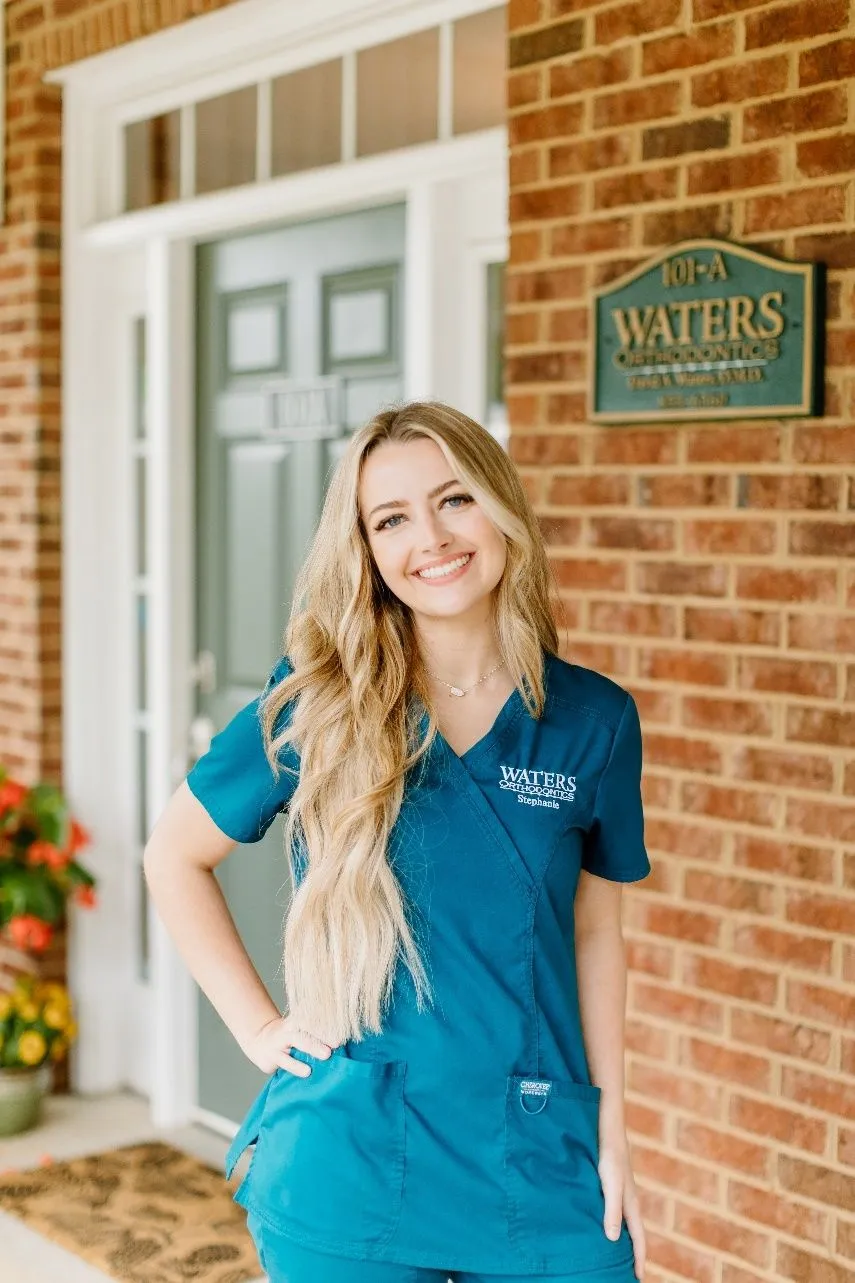 ---